WE HAVE MOVED!
6111 Tezel Rd. Suite 108
San Antonio TX. 78250
Lone Star Vaping & Electronic Cigarettes of San Antonio TX.
Not satisfied with convenience store electronic cigarettes? Come visit our vaporizer & electronic cigarette store, sample all our eliquid & ejuice flavors and find a HEALTHIER cigarette smoking alternative that will actually satisfy you!
New to ecigs and vaping? Come to our electronic vaporizer shop and let us show you the different electronic cigarette starter kits that we have available. Sit down, have a free Lone Star Beer or a glass of wine (FREE sodas are also available), and try our wide selection of e liquids and find one you enjoy. If you have never tried an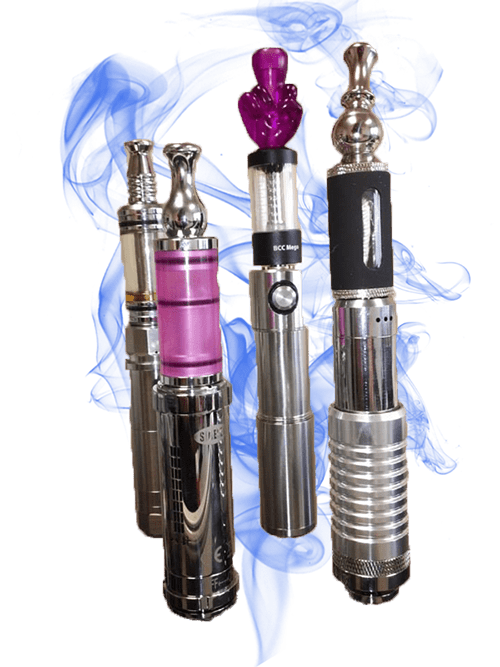 ecig, or have used the cheaper (Blu, Njoy, V2, FIN, etc…), yet costly convenience store electronic cigarettes, we think you will be shocked and amazed with the ecig Starter kits and ecig supplies we offer! We had a 50 year old Marine that smoked 2 packs of Marlboro Red Cigarettes a day and told us he just loved smoking! He was in great shape, but after 32 years of smoking cigarettes, his lungs were NOT. We sat him down and after 20 minutes of trying different flavors, he picked a super harsh tobacco flavor, bought our cheaper Electronic cigarette starter kit, and he went home. He smoked the last half a pack of cigarettes he had left, and then switched to our electronic cigarettes. He came in the next afternoon and bought another Ecig battery, some eliquid (also called E-Juice), and a spare coil for his new Kanger Tech starter kit. He was done with smoking normal cigarettes! Come to our ecig store and see how we can help transform even the hard core smokers of the world to a healthier alternative, smokeless electronic cigarettes!
We currently have about 70 different smokeless E liquids (also called ejuice) that you can sample and test with no obligation to purchase ANYTHING! Some of the electronic cigarette brands we offer are Kanger Tech, iTaste, Aspire, Ismoka, Vision, Vivi Nova, Smokteck, Vision, Innoki (including the Itaste MVP 2.0, Cool Fire Grenade, SVD, 134 and also The VTR) and Joytech. We also have Mechanical MODS by Sigeili (including the Zmax), Tamy, Nemesis, Vamo,Tesla and many more. We just got in some new Rebuildable Dripping Atomizers,(RDA's). We have some Kayfun, Genesis, Immobilizer, and Helios clones too.
We just opened our brick and mortar electronic cigarette store and we are located at 7515 Grissom Road (between Bandera Rd and Culebra Road). We are getting new ecig shipments of supplies and ejuice every few days!
Open Monday to Saturday 11am-7pm, and Noon-6pm on Sunday.
Free beer, wine and sodas!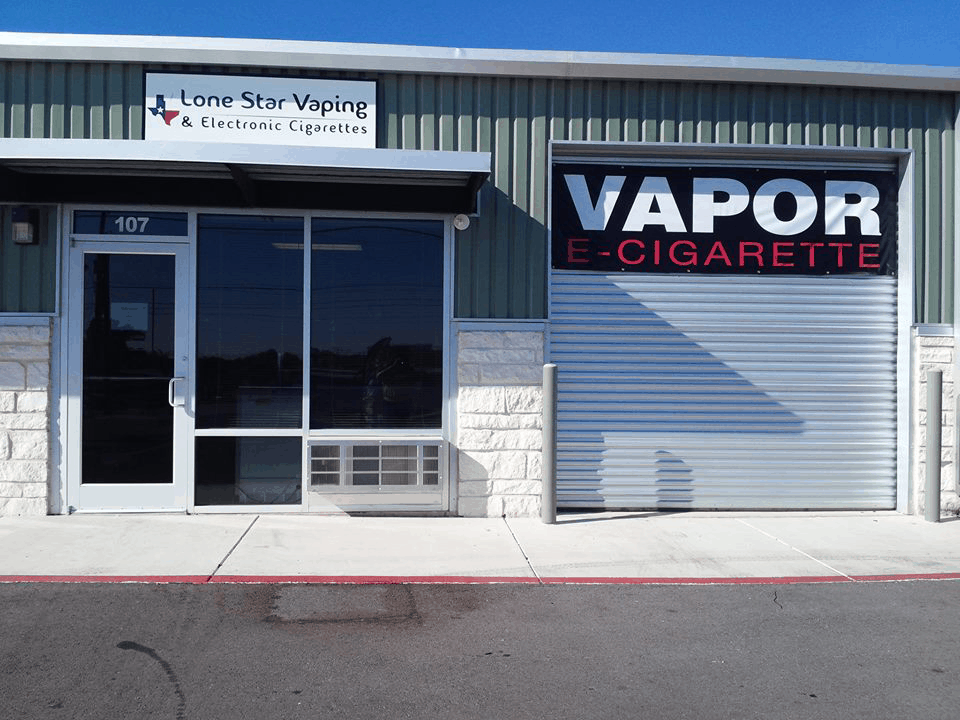 We have moved!
Lone Star Vaping & Electronic Cigarettes
6111 Tezel Rd. Suite 108 San Antonio TX 78250

210-608-6218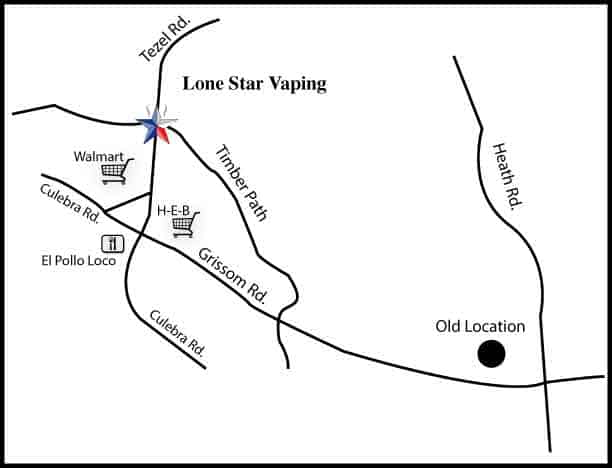 We only offer authentic Cartomizers and clearomizers ( like Kanger Tech Mt3,T2,T3,T3s, Protank, Protank 2, The Dual Coil Protank 3, Unitank, EVOD, etc…) We do have some RDA clones, but most of our supplies we get from Authentic Authorized Dealers of the name brand vaporizer pens and vapor kits that we offer for sale.